Ortho Home Defense Insect Killer Review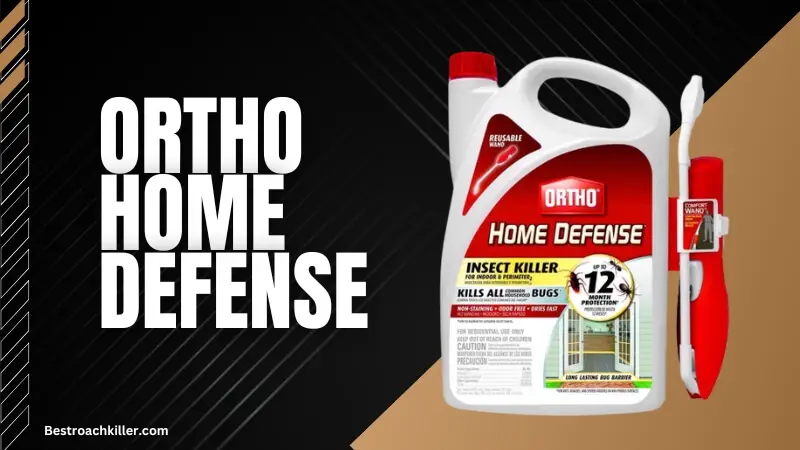 The common household is no stranger to insect invasions. From ants marching through the kitchen to spiders lurking in the corners of bathrooms, pests can often disrupt the sanctity of our homes.
However, with Ortho Home Defense Insect Killer for Indoor & Perimeter2, homeowners might just have found their perfect shield against these unwanted guests.
Features Overview
| Feature | Description |
| --- | --- |
| Spectrum of Effectiveness | Kills 130+ household pests. |
| Protection Duration | Up to 12 months indoors and 3 months outdoors. |
| Application | Comfort wand for easy application. |
| Usage | Indoors (kitchens, bathrooms, etc.) and outdoors (patios, garages, etc.) |
| Special Features | Odor-free, non-staining, quick-drying. |
| Guarantee | Full refund with proof of purchase if unsatisfied. |
Effective Solution
Ortho Home Defense has been advertised to exterminate a plethora of insects, including ants, cockroaches, spiders, fleas, and even the more elusive types like beetles and centipedes. For those tired of the constant buzz of mosquitoes or the unwanted sight of stink bugs, this product promises relief.
The extensive list of insects it targets is impressive. From common pests like the American cockroach and the German cockroach to specialized invaders like the pyramid ants and wolf spiders, Ortho claims to tackle them all.
Long-lasting Protection
One of this product's standout features is its protective barrier's durability. On nonporous surfaces indoors, the product asserts up to 12 months of protection against roaches, ants, and spiders. This translates to a year of peace and tranquility without the fear of crawling surprises.
For Use In
This insect killer isn't just confined to indoor use. It can be efficiently utilized outdoors too. Ortho Home Defense boasts a fast-drying formula that ensures swift re-entry and an odorless environment from kitchens and bathrooms to perimeter foundations and patios.
The ease of application is also commendable. For indoor use, a 4-inch wide band sprayed from 12 inches away is recommended, while for outdoor perimeter treatment, a 12-inch wide band is optimal.
User-friendly Design
Ortho Home Defense comes with a comfort wand that ensures continuous spray without the inconvenience of bending, pumping, or hand fatigue. This user-centric design is particularly beneficial for larger application areas.
Refund Policy
To reinforce trust, the brand offers a full refund to consumers who aren't satisfied with the product. By just mailing proof of purchase, customers can obtain a refund of their purchase price. This goes to show the brand's confidence in its offering.
Reuse
While the product provides long-lasting protection, re-treatment is recommended every season (3 months) for outdoor application to ensure optimal results.
Recommendation
For optimal results with the Ortho Home Defense Insect Killer, it's versatile enough to be applied both inside and outside the home. Indoors, target areas such as kitchens, bathrooms, doors, windows, and basements, while for outdoor application, focus on perimeter foundations, garages, patios, and decks.
While it's designed to act upon immediate detection of insect activity, proactively using it as a preventative measure is the ideal approach, ensuring that potential infestations are nipped in the bud.
Conclusion
Ortho Home Defense Insect Killer for Indoor & Perimeter2 appears to be a strong contender for the top spot in a market inundated with pest control products. Its extensive insect extermination list, prolonged protection, and user-friendly application offer a comprehensive solution for those battling household pests.
While personal experiences with pest control products can vary, the brand's money-back guarantee provides an added layer of assurance. If you're looking for an effective, hassle-free, and long-lasting solution to keep those pesky invaders at bay, giving Ortho Home Defense a try might be a good idea.