Ortho Poison Ivy Killer Review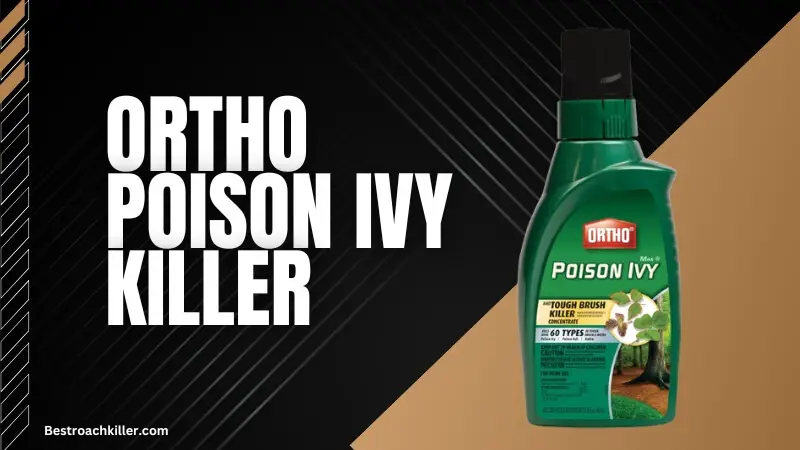 In the battle against relentless and stubborn brush and weeds, finding a powerful, reliable, and efficient killer is crucial. One prominent name that has surfaced in the market is the Ortho GroundClear Poison Ivy & Tough Brush Killer.
In this review, we will dissect this product's features, benefits, and potential drawbacks to determine its effectiveness and value for money.
Quick Glance
| Features | Details |
| --- | --- |
| Spectrum | Over 60 types of weeds and brush |
| Results | Visible in 24 hours |
| Rainproof | In 2 hours |
| Key Ingredient | Triclopyr |
| Coverage | 16 oz. – 1,600 sq. ft.; 32 oz. – 3,200 sq. ft. |
| Application Areas | Non-garden areas: homes, cabins, fences, etc. |
Short Review of
Ortho GroundClear
Every homeowner knows the struggle of maintaining a pristine yard and the headache of dealing with persistent weeds like poison ivy, poison oak, kudzu, and wild blackberry.
Ortho GroundClear Poison Ivy & Tough Brush Killer promises to combat these usual culprits and take down over 60 types of tough brush and weeds. But does it live up to its promise? Let's find out.
Key Features
Broad Spectrum Weed Killer:

 The product can eradicate over 60 types of weeds and brush. This versatility means homeowners won't need multiple products to tackle different types of nuisances.

Fast-Acting Formula:

 With visible results in just 24 hours, Ortho GroundClear offers instant gratification, which is rare in the weed killer industry.

Long-Lasting Effect:

 Its rainproof formula ensures the effects are not washed away, and the killer continues its action up to the root level. The formula becomes rainproof in just 2 hours.

Comfort Wand:

 The attached Comfort Wand ensures that spot treatment is precise and convenient, reducing the chances of harming desirable vegetation.

Active Ingredient – Triclopyr:

 With a concentration of Triclopyr – 8.0% in the concentrate version and 0.70% in the triethylamine salt variant, the product promises a strong action against even the toughest of weeds.
Where to Use
Ortho GroundClear is primarily designed for non-garden areas. This includes regions around homes, cabins, fences, buildings, and trails. The product is most effective when used on small trees and when weeds are actively growing with mature leaves.
Considerations
While Ortho GroundClear is a powerful weed killer, users should be cautious while applying it. The product shouldn't be used near edible crops, and ensuring that the spray doesn't drift to desirable vegetation is essential.
Coverage Area
Depending on the size of the concentrate purchased:
16 oz.

 Treats up to 

1,600 sq. ft.

32 oz.

 Treats up to 

3,200 sq. ft.
This offers flexibility based on the area size that homeowners need to treat.
Customer Guarantee
Ortho provides a satisfaction guarantee, ensuring that if you're not pleased with the product's results, you can obtain a full refund, adding an extra layer of trust and reliability to the product.
Reaching the Tough Spots
The Comfort Wand attached to the product is a feature that can't be overlooked. It provides a continuous spray and allows for precise application, especially in those hard-to-reach areas around structures and fences.
Final Thoughts
In the world of weed killers, the Ortho GroundClear Poison Ivy & Tough Brush Killer emerges as a formidable opponent against harsh brush and weeds. It is a product that packs in efficiency, convenience, and reliability.
This Ortho product is the answer for those searching for a comprehensive solution to persistent garden invaders. Adding a guarantee makes the choice even sweeter, ensuring consumers have nothing to lose and a beautiful, weed-free space to gain.